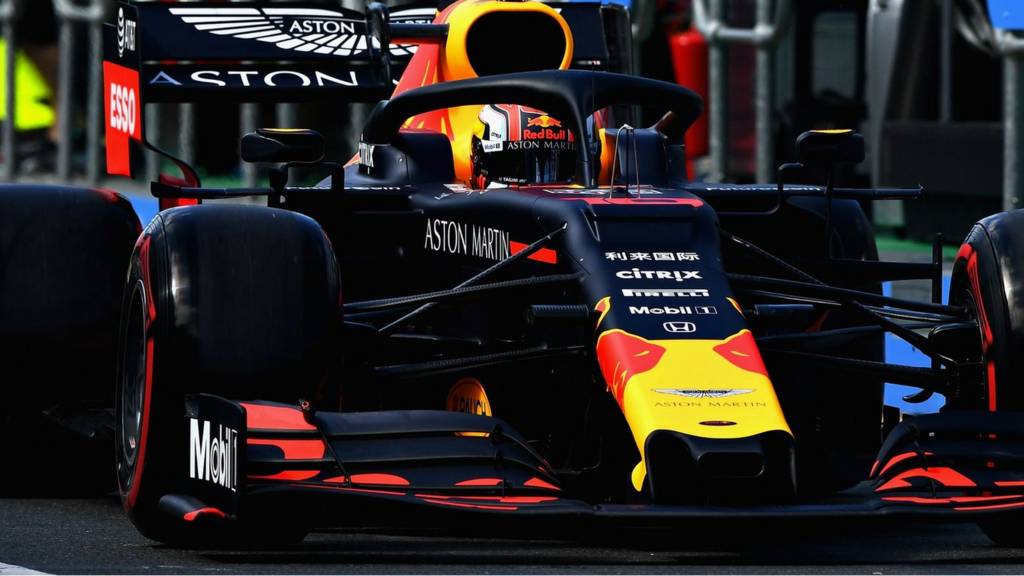 Related Video and Audio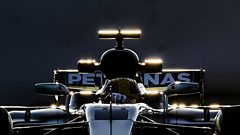 Coming up
Play audio Australian Grand Prix – 2nd Practice from BBC Radio 5 live
Got a TV Licence?
You need one to watch live TV on any channel or device, and BBC programmes on iPlayer. It's the law.
Summary
First practice under way – listen to 5 Live Sports Extra commentary
F1 race director Charlie Whiting died on Thursday
Get involved #bbcf1
Second practice 04:55
Live Reporting
By Niamh Lewis
All times stated are UK
James Keep: Best weekend of the year, the start of the F1 season! Go Lewis!

Kayleigh: Ughhh I've missed the sound of the cars. Omg I forgot about drivers stopping in the wrong pits!

It's my favourite thing really, so I'm very glad there's quite a few chances for this to happen.

Roxy: Snuggled in bed with the cats listening to the 3 J's broadcast from somewhere far away… must be the start of the F1 season.

Ged Ashton: Looking forwards to 9 months of racing, seeing a load of battles to seeing which team have improved. Gutted to hear the death of Charlie Whiting yesterday #RIPCharlie

Charlie Whiting 1952-2019

Andrew Benson

BBC Sport's chief F1 writer in Melbourne

A dark pall has been cast over the start of the 2019 Formula 1 season
following the death of FIA Formula 1 director Charlie Whiting.

The 66-year-old,
who suffered a pulmonary embolism and died on Thursday morning, was universally
respected within the sport as a fair and honest dealer in a complex and
sometimes confrontational environment, and the loss his passing will mean to
the sport was clear in the universally complimentary tributes that were paid by
the great and good of F1.

No one will forget Whiting or what he did for F1, but
as he knew only too well, life goes on. He was a racer to the core, and he
would not want his death to impinge on the Australian Grand Prix, and everyone
involved will know it.

Getty ImagesCopyright: Getty Images

Daniel Ricciardo has a new lid

Getty ImagesCopyright: Getty Images

Getty ImagesCopyright: Getty Images

R.Molloy: Don't worry #bbcf1 Some of us are still awake to listen to practice. It'll be good to get the season underway – although bittersweet with Charlie Whiting's passing.

Let's just hope Williams have improved from pre-season!

Matt Wilkinson: The new F1 season is back with the sleepless nights and praying for Sunday afternoon rain in Blighty so the wife wants to stay in and I can watch the European GP's. Come on Lewis. #bbcf1

Thomas Haynes: Looking forward to #bbcf1 keeping me company during my late night essay writing hell.

What are you studying Thomas? And when's your deadline?

F1 TwitterCopyright: F1 Twitter

Lion unleashed

First practice 01:00 GMT

You can hear our commentary team at the top of the page, and on BBC Radio 5 live sports extra.

The Hulk clocks in

First practice 01:00 GMT

Charlie Whiting 1952-2019

Of course we can't go much further without talking about Mr F1, Charlie Whiting, who died yesterday of a pulmonary embolism.

He was the head of F1 at the FIA, and hugely influential to the sport and to the drivers who have been paying tribute to him today.

Getty ImagesCopyright: Getty Images

Hamilton feeling the heat?

First practice 01:00 GMT

As usual tweet us with the hashtag for those who love us (or F1) enough to stay awake/ get up early.

It's early doors (or late perhaps?), but what are you most excited about this weekend?

Seeing who's quickest? Which team are looking the most promising? Who's the wildcard going to be?

Tweet us with #bbcf1

BBC coverage

FP1 01:00 GMT

The circus is in Melbourne of course. As are our commentary team of Jack Nicholls, Jolyon Palmer, and Jennie Gow, alongside our chief F1 writer Andrew Benson.

Radio commentary will be on BBC Radio 5 live sports extra at 00:55 GMT for the first practice session.

Or is it morning? Either way, I'll be none the wiser by the end of our practice sessions today. For now, all I can tell you is that with this entry it's officially the start of the first race weekend of the year!